What makes Bayonet Point different?
ALL Bayonet Point Middle School classrooms are STEM  classrooms. The Science, Technology, Engineering, Mathematics  Classroom is a comprehensive model for moving students from engagement to empowerment to efficacy. In the STEM Classroom students approach learning through standards-based units of study that begin with a real-world problem to solve.
The teacher provides a variety of learning activities, including whole group and small group lessons, and activities in which students will engage in individually, in pairs, and in groups. Some activities will involve computer use; others will not. The teacher acts as a facilitator of learning, tracking each individual student's progress to ensure that the student is receiving the necessary instruction and learning activities. Teachers present students with science-inspired problems with local or global implications to driving learning. Students use the STEM Design Process to tackle problems using academic content while applying the mindsets of scientists, technologists, engineers, and mathematicians. Our STEM – magnet schools provide a pathway in which children obtain the 21st-century skills needed to become future leaders and innovators of tomorrow.
Serving our neighborhood community & School-choice students
All students at the magnet school participate in the magnet theme. Only students from outside of the attendance boundary need to apply.  Parents are responsible for providing transportation to and from school.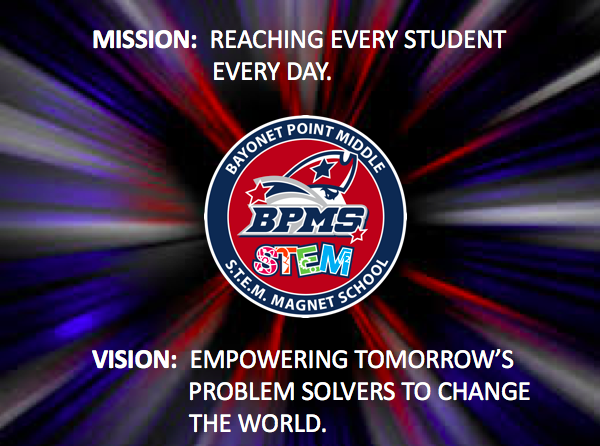 Our School Data
Please visit the Pasco County Schools Data Dashboard for the most up-to-date information.