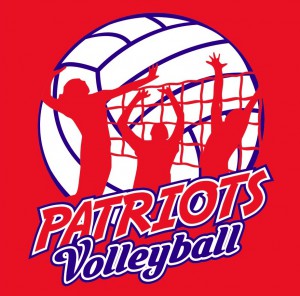 The Eight Grade Volleyball Team captured another Conference Championship with a 25-19, 25-19 victory over the Seven Springs Jaguars in the Jungle.  The Ladies finished the season 7-0 to win back-to-back Conference Championships.
In two years, the team has won two Conference Championships and gone 28-1 in game play, losing only one game to Gulf Middle in 7th grade.
We would also like to thank all the fans, parents and faculty that came out to support the team. They could not have done this without you.
Special thanks to Mr. Petro, our honorary coach last night.  It was AWESOME having you on the bench as an Honorary Coach last night.  The girls loved it.
The ladies were led by: Amy Boer (11 points), Hailey Lake (10 points), Taylor Berryhill (9 points), Nancy Hasemeier (7 points), Sally Hasemeier (7 points) and Kelli Hunt (6 points).
Playing outstanding defense in the backrow all night was Savannah Greimann and Bethany Neumar.
The rest of the team are: Racheal Szulewski, Amber Saxon, Kaitlin Short, Hailey Edwards, and Alexis LaPrairie.
It was truly an amazing two years, Lady Patriots. Good Luck in your future sports and High School Years.